What is Country Markets?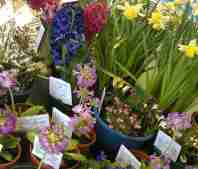 Wythall & Hollywood Country Market is a community treasure. We are a cooperative of producers of home-made, home-grown and hand-crafted items. We welcome new customers and new producers to our market.
We are like a craft fair, a farmer's market and a community cafe under one roof. Everything on display is crafted, cooked or grown at home. Nothing is bought in for resale.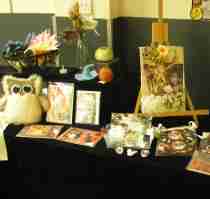 The market has a lovely atmosphere. It feels more like a club with open membership rather than a place to shop. Producers and customers are friends in a relationship that brings together people who love to grow & make things with people who really value artisan traditions. If you would like to join us as a producer we'd love to here from you. Just click the "Join" link at the top of the page.
We are a meeting place for friends
Producers don't only come to sell their wares and customers don't only come to buy them. Country Markets are places for friends to meet and have a good cup of coffee or tea with a home-made cake in a sociable atmosphere. At the same time the goods on display are attractive and unique. Whether it is for yourself, or for a gift, you will always find something special.
Read an article in Home Farmer on joining Country Markets
A short history of Country Markets